Gym
Keep active during your time at The Curve Hotel, and make the most of our two elegant fully-equipped Male & Female gyms, where you can enjoy the amazing views, as the sea meets the Doha skyline. The Fitness Center offers a wide array of aerobic and strength training equipment including: treadmills, exercise bikes, free weights, and elliptical trainers. Whether you're starting out for the first time, returning to exercise after a break, or regularly use the gym, our professional team is dedicated to boosting your fitness levels. Yoga instruction and personal fitness training sessions are available, on demand. Hours of operation: 06:00 – 22:00 daily.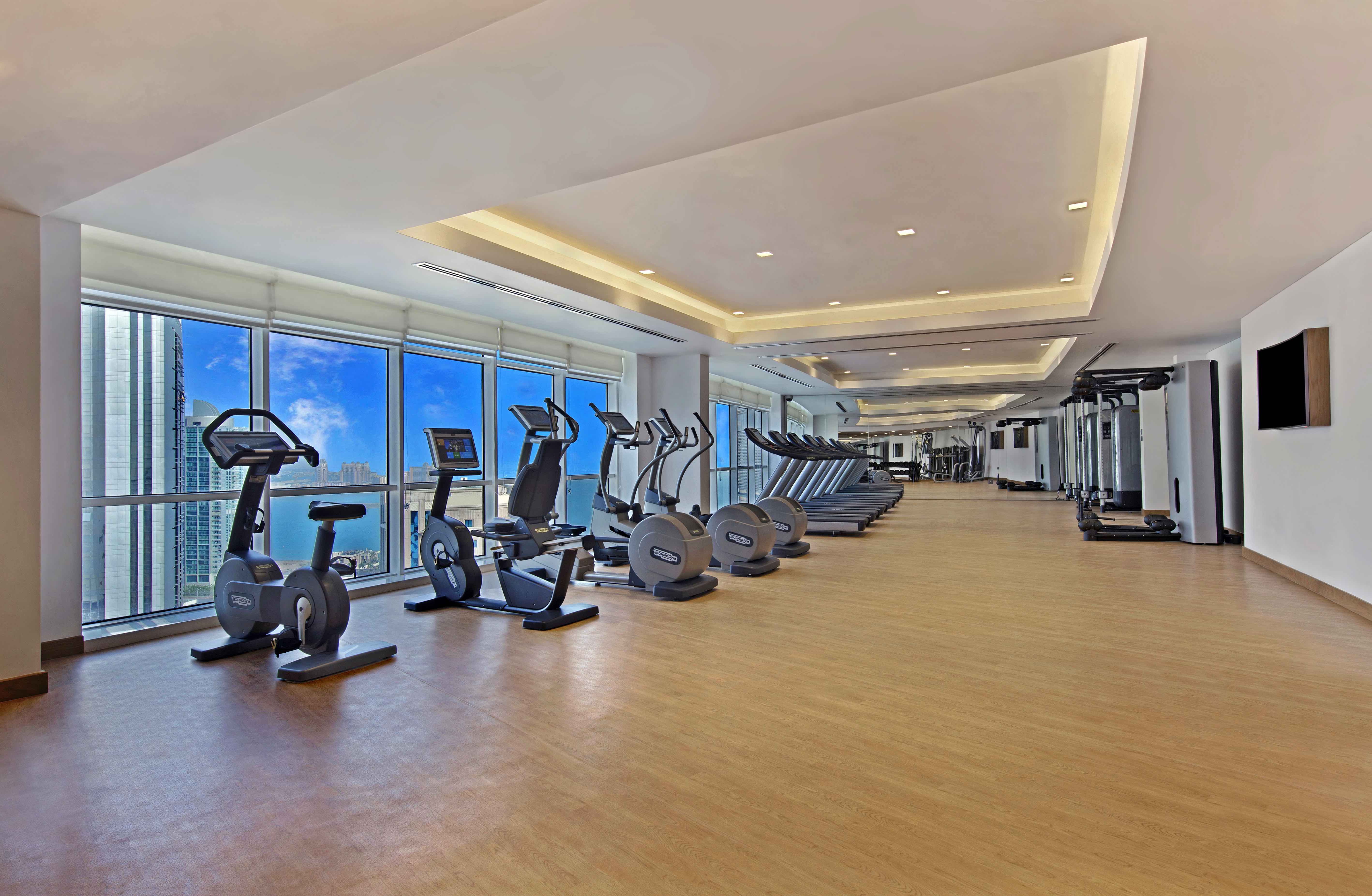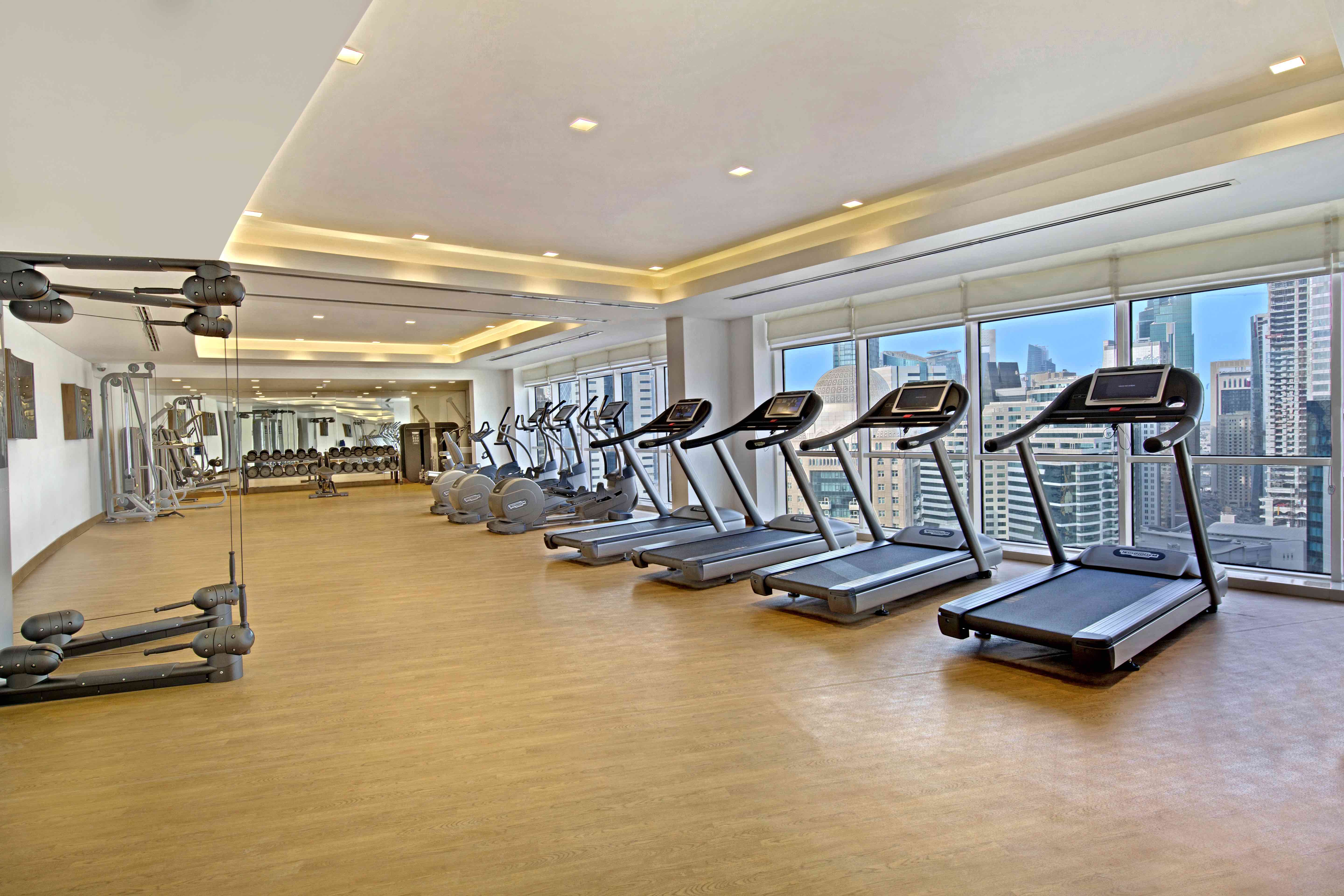 ►360 Virtual Fitness Center Tour
Swimming Pool
Nothing beats lounging poolside, or cooling off in our beautiful rooftop-terrace swimming pool. The Adult Swimming pool (142 SQM) is ideal for laps, giving you a refreshing workout on a hot summer's day under the watchful eye of our professional lifeguards. With a children's pool on-site, it's the ideal, fun-filled choice for families, offering a city sanctum and an urban oasis. Unwind after a busy day of business or pleasure with a refreshing swim, or simply soak up the late-afternoon sun on the comfortable lounge chairs. Open from 07:00 – 22:00 daily. Our temperature-controlled pool offers a range of activities and scheduled swimming classes.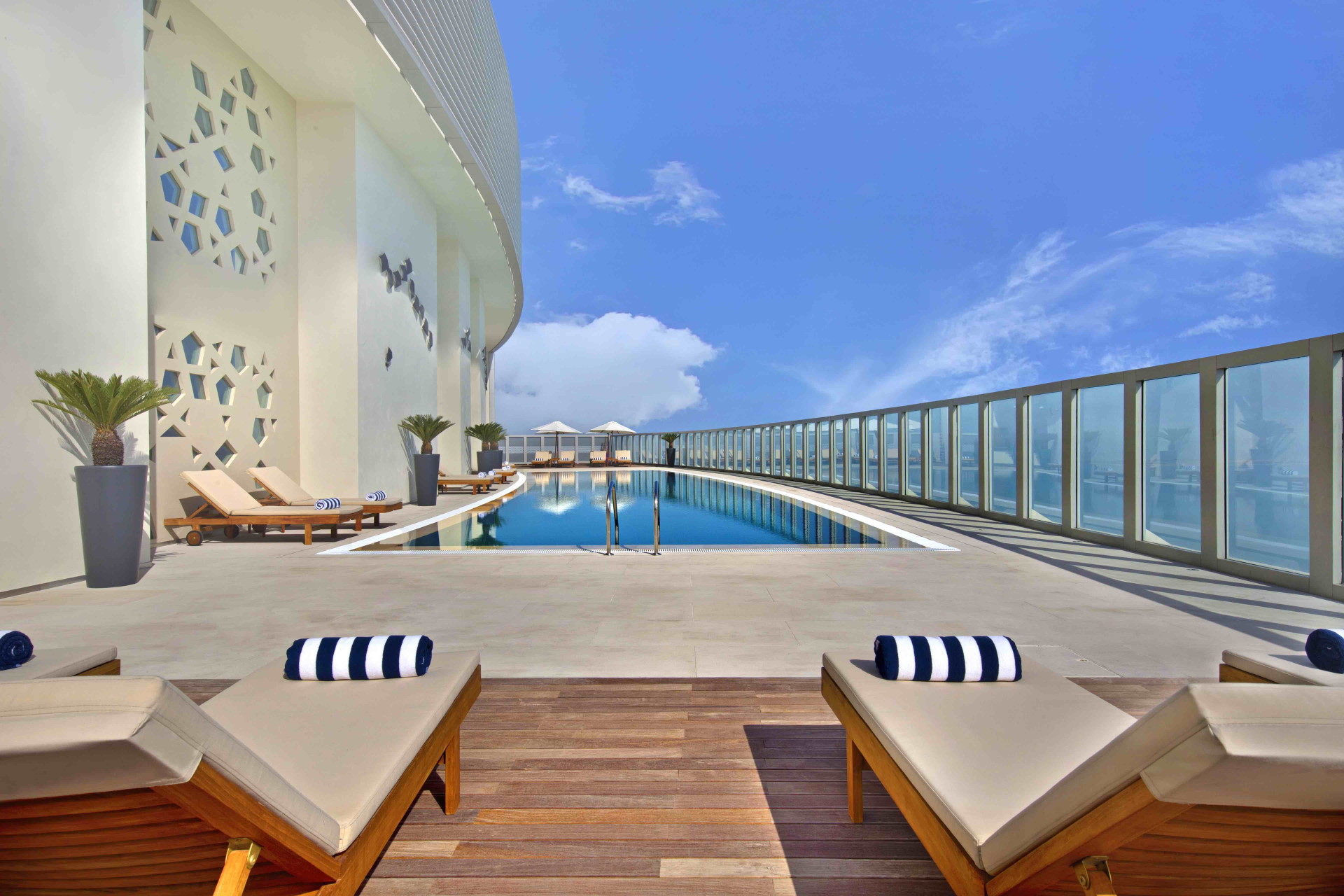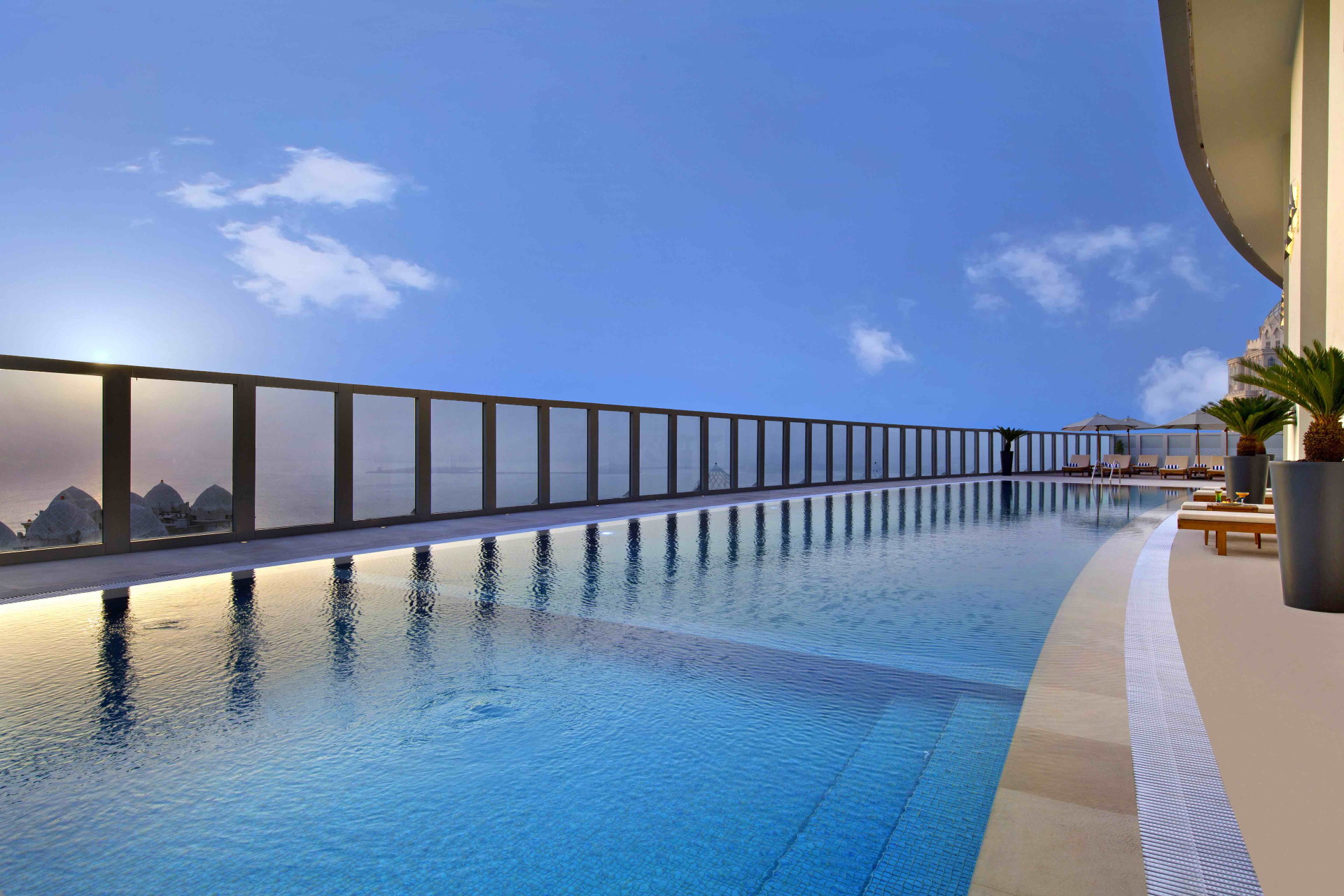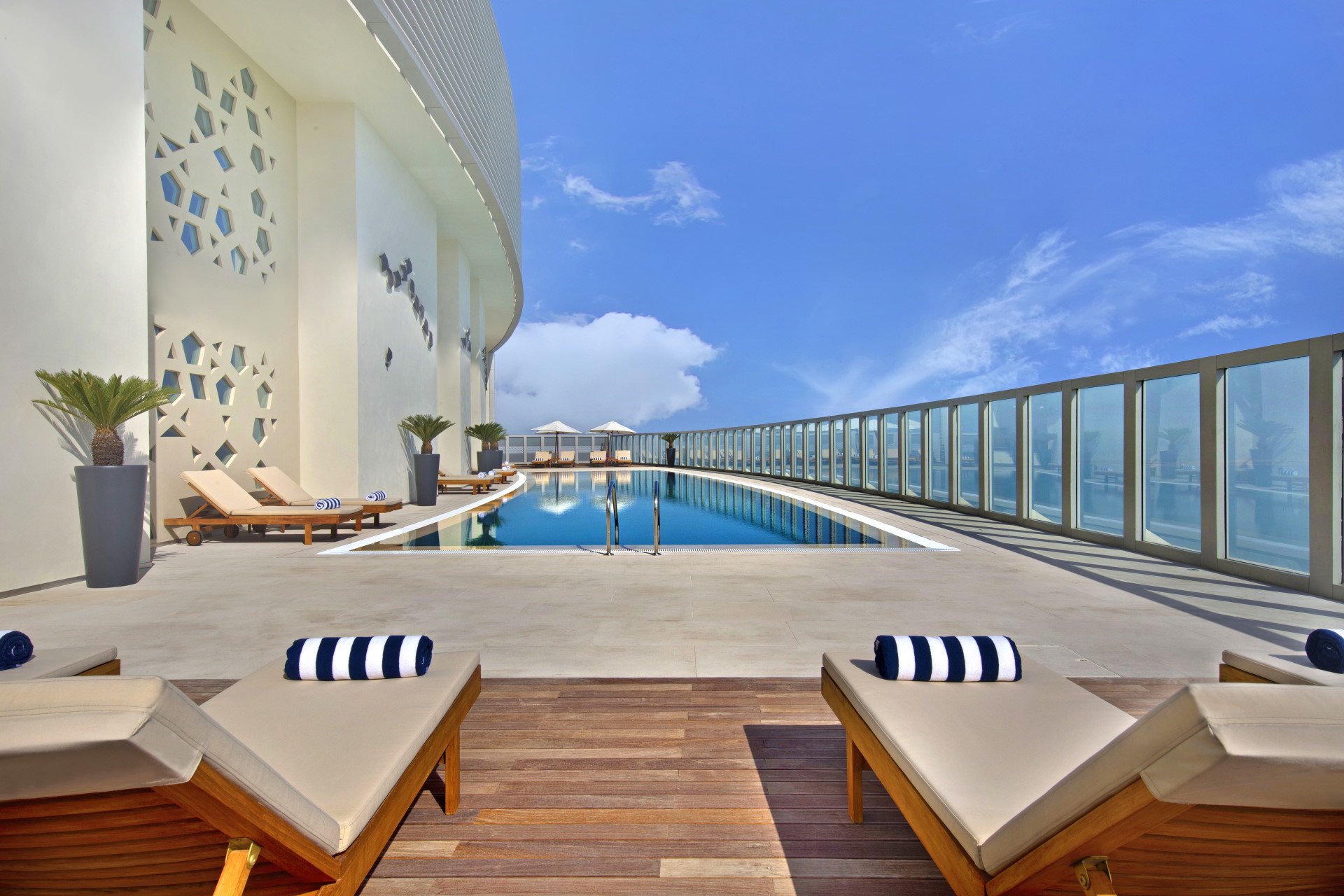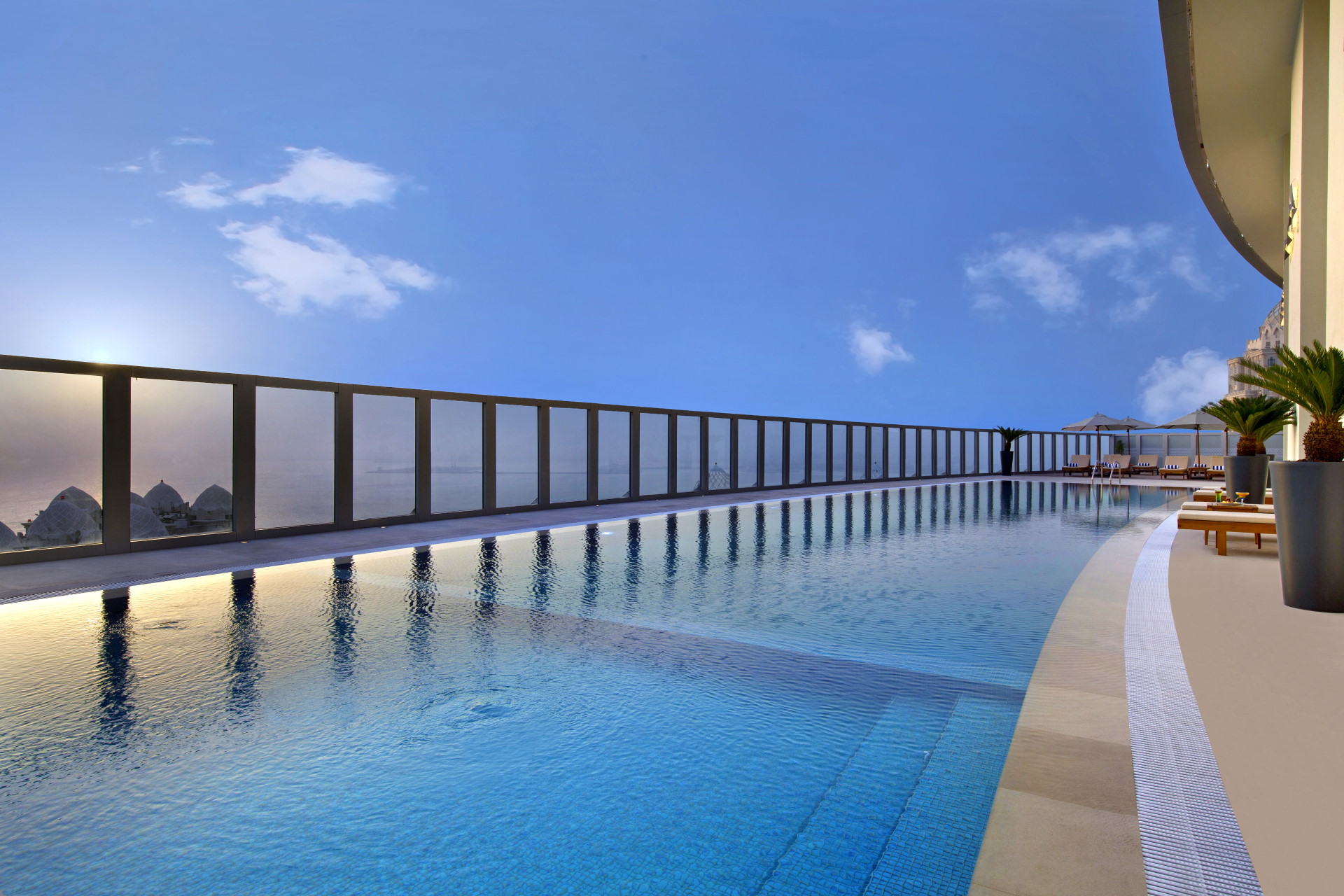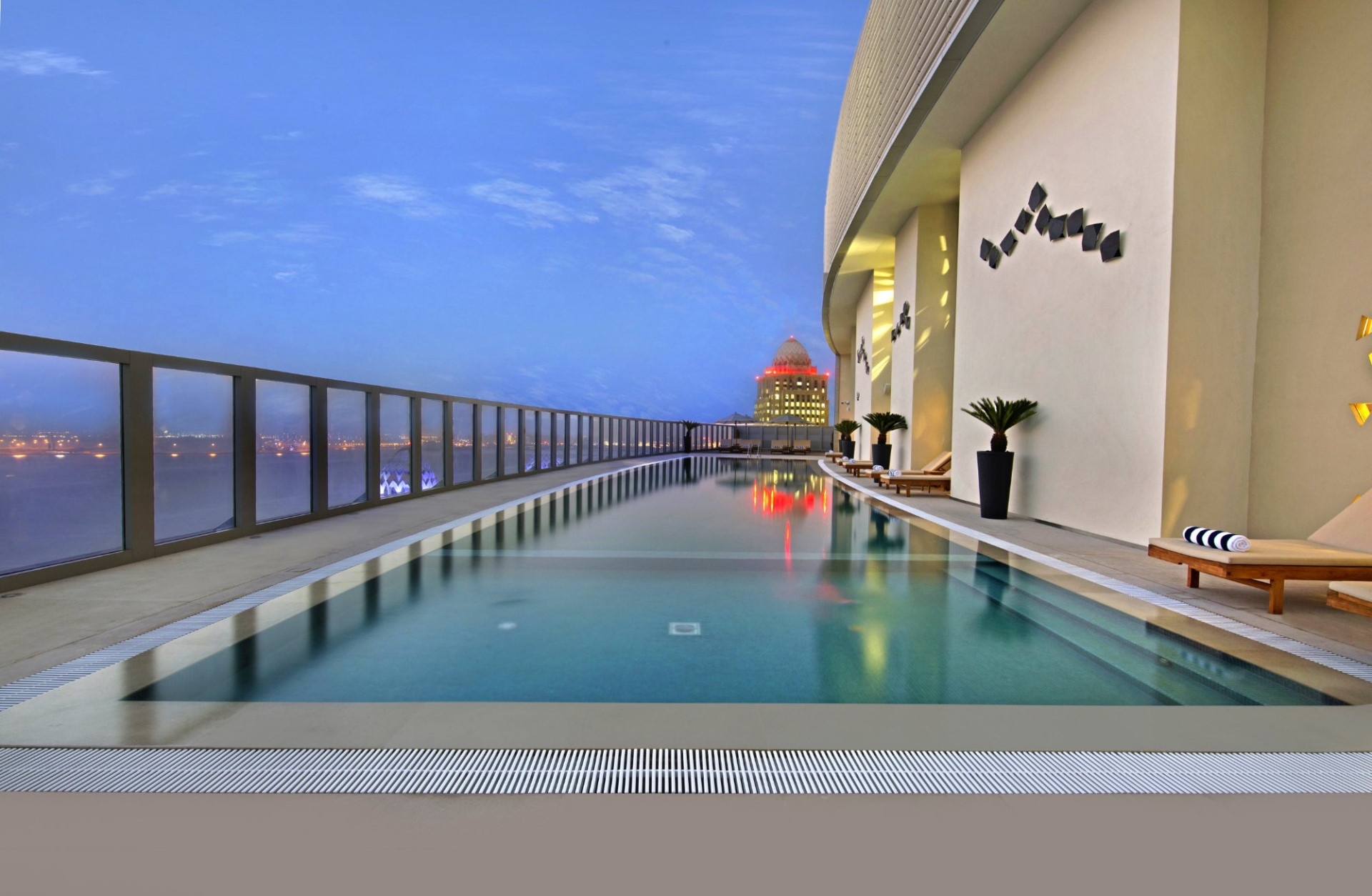 Skinsation
Book an appointment at Skinsation, our female massage rooms, and experience luxury, care and comfort in equal doses. Our spa treatments, beauty rituals, and special packages are designed to soothe, rejuvenate and purify the mind and body, leaving you relaxed and refreshed.
We use organic products in our Skinsation treatment rooms, where our professional therapists take care of you with unique treatments tailored to your needs.